Shwedagon Pagoda
Aerial shot of the holiest site in Yangon, Myanmar. April, 2016.
Salute the sun
A sick bull elephant soaks up some rays at the World's First Elephant Hospital in Thailand in northern Thailand. March, 2016.
Prayer before possession
A devotee prays after receiving a Sak Yant tattoo. Every year thousands make the pilgrimage to Wat Bang Phra temple outside of Bangkok to participate in the fascinating and often violent ritual. December, 2014.
Domestic worker day off
Every Sunday Filipina domestic helpers swarm into Hong Kong's downtown, gathering in public spaces to relax on their one day off. Recent reports of abuse of Filipina maids has brought this otherwise marginalized group to public attention. October, 2014.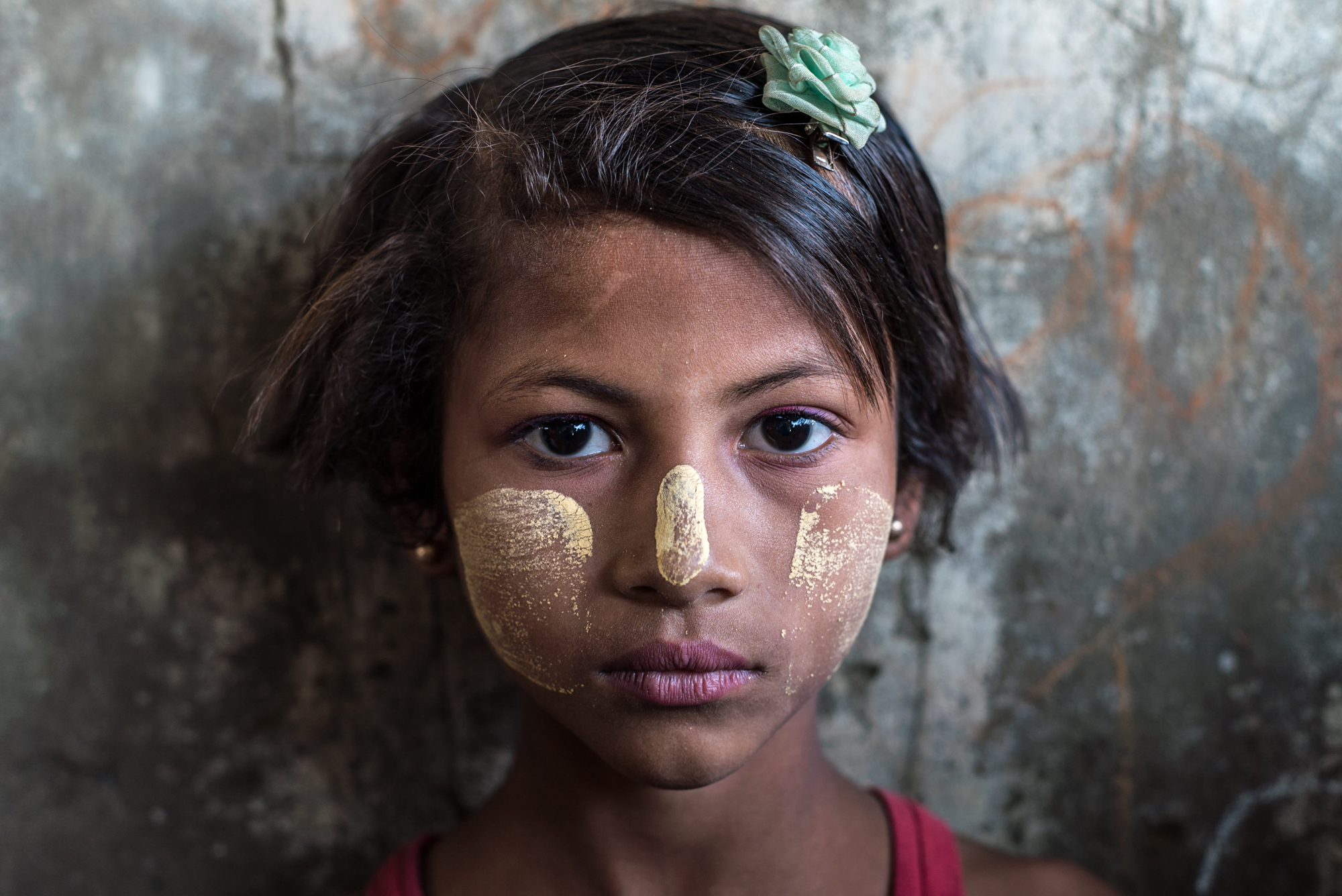 Child refugee
Portrait of a young Rohingya refugee. She lives in one of the larger camps in Myanmar's Rakhine State, which is home to about 150,000 Rohingya muslims. December, 2015.